In Spy Skills for Girls, I talk about Spy Kits. I like small tins. They're easy to find and not only that, if you re-use a mint tin, it has a built-in disguise!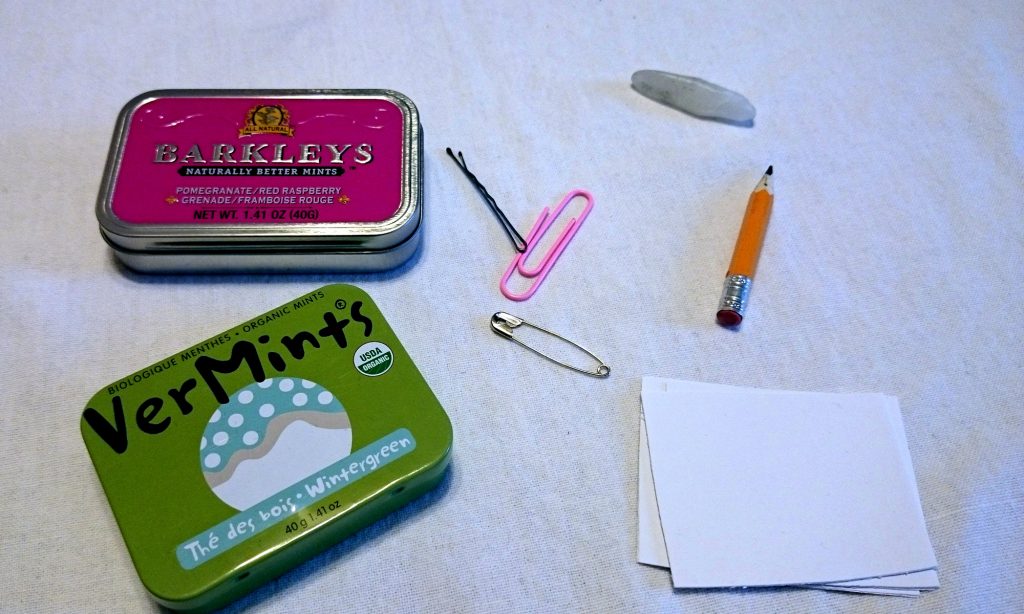 There are some empty tins from mints and candies that I like. Once I finish the treats, I have a great tin to use for my Spy Kit.
So you can see the size, I put some spy tools nearby… a small pencil, and that white wax thing in the corner is the "crayon" i use for invisible ink. I made it from the wax from a white wax candle.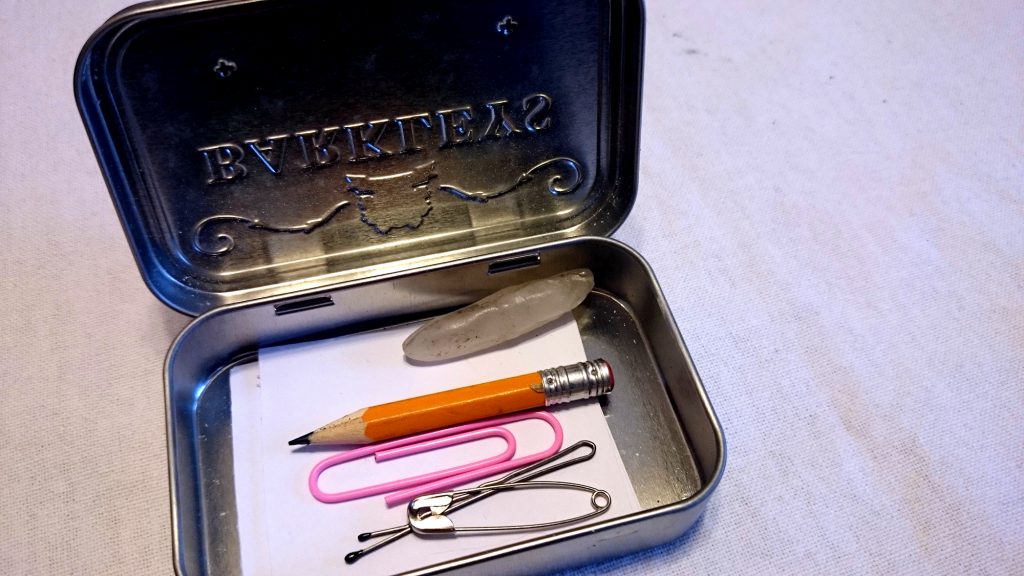 As you can see, everything fits perfectly inside!
I would add a few other things to this Spy Kit, but you get the idea.
And once it's in my purse of backpack, anyone snooping around will think it's just mints!
Good luck with your own Spy Kit!